Business Office Hours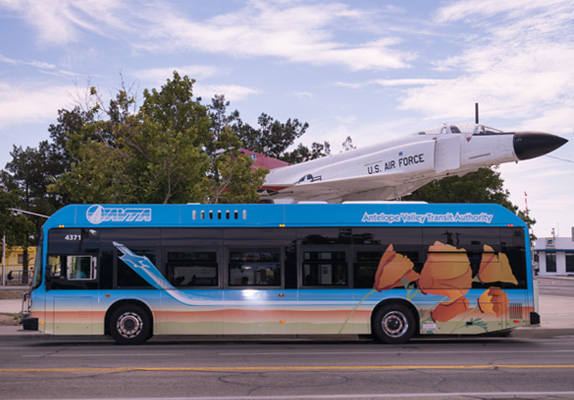 Operating hours are from 5:00a.m. to 12:45a.m. on Monday through Friday, 6:00a.m. to 11:45pm on Saturdays and 6:30a.m. to 8:45p.m. on Sundays. AVTA provides supplemental routes that operate during peak times. Transfer Centers are located at Sgt. Steve Owen Memorial Park and at the Palmdale Transportation Center.
No Bus Service on the Following Holidays: New Year's Day, Labor Day, Memorial Day, Independence Day, Thanksgiving and Christmas Day.
To assist you with trip planning, use AVTA's trip planning software Track-it.
Passengers should note that some runs later in the evenings may be delayed slightly from the time schedule as all outbound buses will wait for connecting buses.
Schedules and maps are subject to change. Supplemental routes will be added as needed.
Please check this page frequently for any updates issued by AVTA.